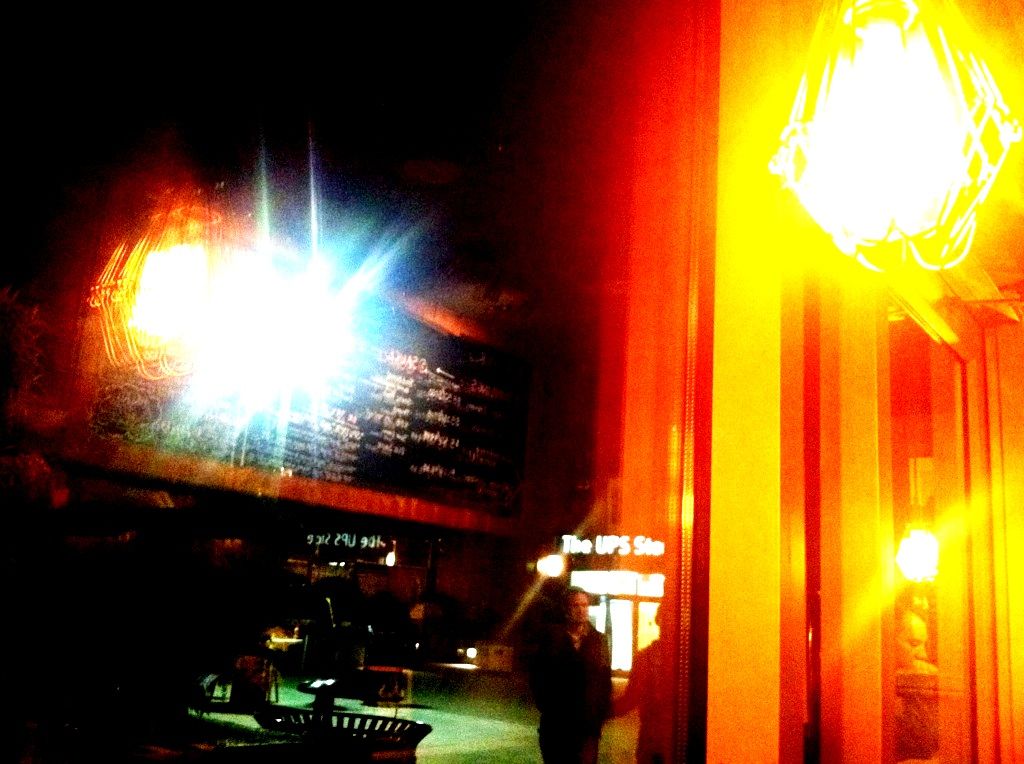 It's been a week of memorials and saying good-bye. Yesterday to my enigmatic former boss, who--it became clearer as those who knew him better spoke--revealed little of his true, inner self to anyone. One of the speakers mentioned how he'd smile in response to questions and comments and yet never utter an answer but, "you always knew what he was thinking." Well, obviously we did not. I feel sad for his wife and the kid who likely won't remember much about him but the violent and decisive way in which he departed this life. Afterwards, whiskey from a flask and a sunny walk to a
windowless bar
for drinks and hashing it all out over fried cheese and edibles and thanks to our kind-hearted waiter, an ice cream cupcake on the house.
A good friend said good-bye to her kitty last week and when she told me the other night about Paige the cat's last day alive, we both got teary, and we are not teary people by nature, least of all in public. But this cat! This cat was her family for fourteen years and she had been ill for a little bit and yet she passed on her own terms and with dignity. So we talked and listened to 90's hip hop at
Bar Sue
and raised $2 shots of Old Crow to lovely Paige.
(*picture is from
Vostok Dumpling House
)